General Information
Program
Organization
Downloads
Social Events
All regular participants are invited to participate to the
The Welcome Reception will be held at the Jefferson Room of the Mercure Bordeaux Cité Mondiale,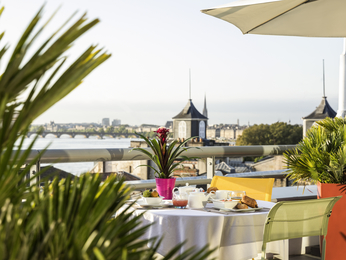 where you can enjoy stunning views of Bordeaux and the banks of the Garonne. You can download an access map here.
The Gala Dinner will be organized in one of the most prestigious place of Bordeaux, the Bordeaux Palais de la Bourse.


It is located in the heart of the city by the river, benefiting from an ideal situation, easily reachable with all types of transports. The Palais de la Bourse is surrounded by historical buildings, which reflect the cultural heritage of the city.